UHS College Scholarship Contest!
---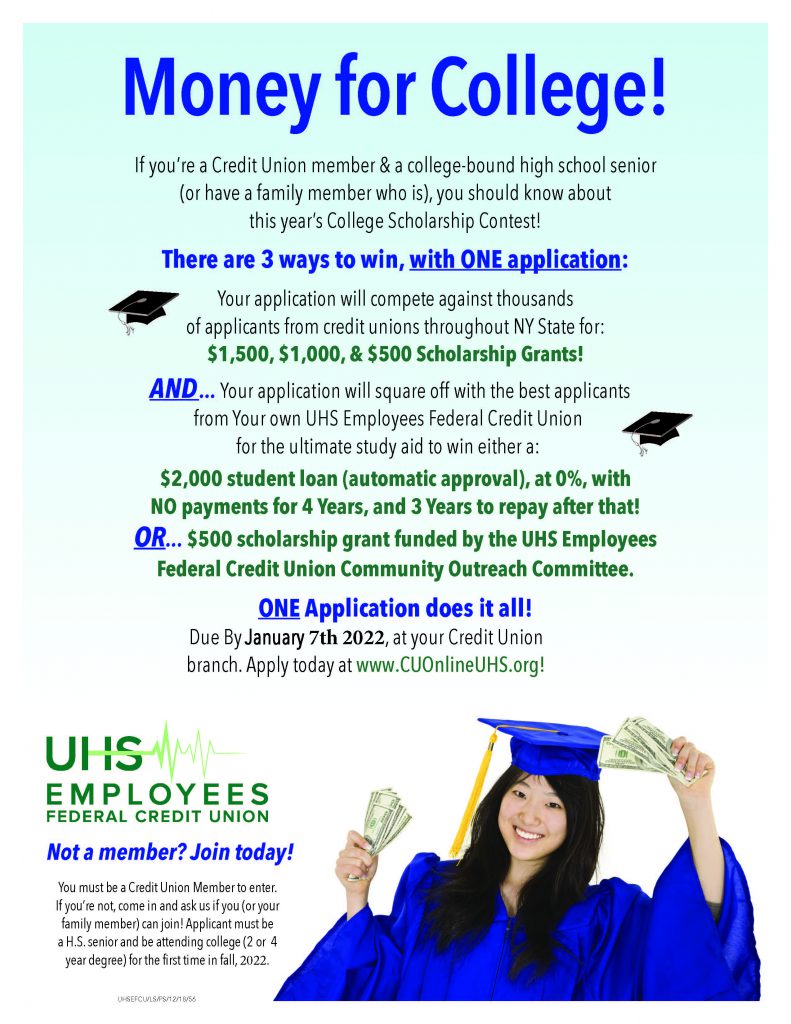 There are 3 ways to win, with ONE application:
Your application will compete against thousands of applicants from
credit unions throughout NY State for:
$1,500, $1,000, & $500 Scholarship Grants!
AND… Your application will square off with the best applicants from Your own UHS Employees Federal Credit Union for the ultimate study aid to win either a:
$2,000 student loan (automatic approval), at 0%, with NO payments for 4 Years, and 3 Years to repay after that!
OR… $500 scholarship grant funded by the UHS Employees Federal Credit Union Community Outreach Committee.
ONE Application does it all!
Due By January 7th 2022, at your Credit Union branch. Apply today!